When it comes to moving, there are many solutions to choose from. With countless options available, the most important thing is that your belongings are safely moved and treated with care. That is one of the many reasons you should avoid college hunks hauling junk. Although the phrase might have a nice rhyme to it, the truth is your stuff is not junk and shouldn't be treated as such.
New Movers Lack Experience
Most college students are new to moving and lack the proper experience to move your valuable belongings safely. Movers still in school usually have different priorities. Often times, it is just a job to help them get by rather than a chosen career path. In addition, students understandably have a lot on their minds. This may cause them to be distracted from the job.
Your Valuables Require Expert Movers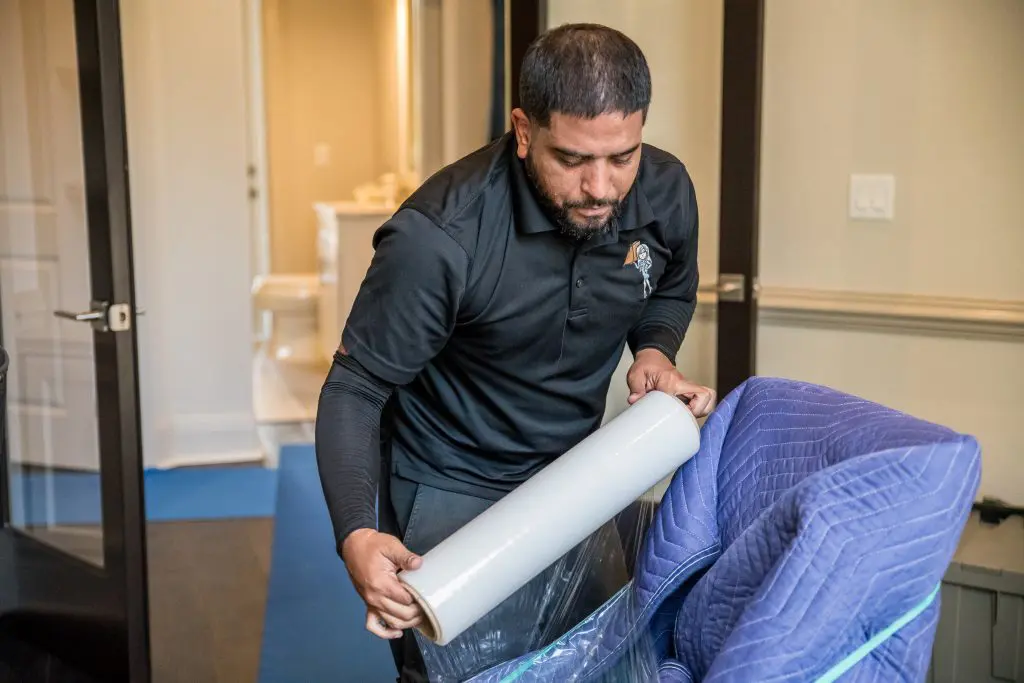 As stated earlier, your possessions are not junk! They have monetary and sentimental value, and they should be moved with care instead of hauled like junk. Only an expert should be trusted with your most valuable belongings. College movers are not trained to move everything. They may not know how to properly transport your fragile items or one-of-a-kind antiques. Avoid the risk!
You Deserve a Stress-free Move
Since moving is inherently stressful, we can't guarantee that you won't experience any stress. However, we can do everything we can to help minimize it. To keep stress at a minimum, we offer full-service moves in which we take care of everything from packing to unpacking, and it doesn't stop there. We also offer assembly, installation, and hanging services. You can avoid the hassle of hanging up your televisions and artwork. We can even arrange your furniture for you.
Another way we minimize stress is by providing state-of-the-art equipment. Our padded moving trucks will ensure your belongings will be as safe as possible. Our trucks keep furniture from colliding with hard surfaces and has shock absorption for bumpy travel. In addition, a vacuum is created with the wall when the truck is packed to avoid movement between items.
Not only do we take extra care of your belongings, we also take care of the home your moving out of and the one you're moving into. We use floor runners in high traffic areas to protect all your floors from debris and dirt. Our custom fit rail coverings protect rails from damage as furniture is moved. Custom-fit door jam protectors protect them from furniture bumping in and out of rooms. To protect your stairs, we use ramps to gently exit large heavy items out of the home.
You Deserve White Glove Moving
The extra measures stated above is what signifies a white glove moving service. To ensure that all your belongings will be moved safely, efficiently, and with great attention to detail, choose white gove moving. White glove moving is a luxury moving service in which trained professionals go the extra mile to keep your belongings safe.
Hire A White Glove Moving Company
At Megan's Moving, we are passionate about offering the best white glove moving services to protect your items. Each of our moving professionals is expertly trained to move fragile items and antiques. We also have trusted partners to help you move specialty items like hot tubs and pianos.
Our team is led by an expert mover with more than 20 years of moving experience. To top it all off, Megan's Moving was recently named of the top moving companies in Orlando yet again. College Hunks Hauling Junk is not one of the companies that made the list. We are proud to say that our passion and dedication to serving our clientele has also earned as an A+ rating by the Better Business Bureau. When choosing a moving company, choose a company that will treat your belongings with the care they deserve. Request a quote for your full-service move today!