At Megan's Moving, we're proud to offer homebuilders a white glove logistics solution. As a business owner, we know your goal is to focus on what you do best – serving your clients. We've designed our receiving and installation services to ensure your projects run smoothly. That way you feel more confident than ever in welcoming buyers into your model homes. 
With logistics services, you probably know that care and attention to detail matter just as much as efficiency and speed. Not only are you trying to get your job done and satisfy your clients in a timely manner, but you want to make sure nothing is broken or damaged in the process. This is where a white glove logistics solution like ours can be helpful. We take extra precautions to ensure all your company belongings are handled properly.
Receiving and Logistics
We know receiving and logistics are essential to your project planning process. It's crucial for you to be able to anticipate your material requirements and plan accordingly for seamless execution. Ultimately, it's important to have a system in place for you to meet expectations and keep things professional.
To help your business run, you need a safe and reliable option for getting equipment moved from one place to the next. A white glove logistics solution takes care of the details and planning required to transport all your products to the job site for you. How do we make this possible? Our experts have developed a proprietary receiving, loading, and inventory control system developed for commercial clients just like you.
Our Storage Facility
Wondering where exactly we store your company equipment? You'll be happy to know Megan's Moving has a dedicated warehouse and field crew. Our facility is located in the heart of downtown Orlando and provides over forty-seven thousand square feet of storage with a team of warehouse personnel.
Your products require special care, so you deserve a trustworthy storage option. You need to know everything is kept secure and safe from any weather conditions. Our reliable storage facility allows for efficiently managing and keeping your items organized for you at all times. You can rest assured your inventory is in good hands, and save time by having everything ready for your next project.
Design and Installation
When it comes time to proudly display your work through stunning model homes, design and installation are everything. Instead of working with multiple professionals to make sure your homes are ready for buyers, our companies offer you an all-in-one solution. We provide unparalleled home staging services through our sister company, MHM Professional Staging.
MHM Professional Staging's team of designers is led by Megan Morris, a home staging and design expert with over 25 years of experience. Our trained experts work alongside your designers to make sure everything is perfect, down to the last detail. As a leader in this industry, we know what it takes to complement the features of your new build and impress everyone who steps foot inside.
Hire the Trusted Experts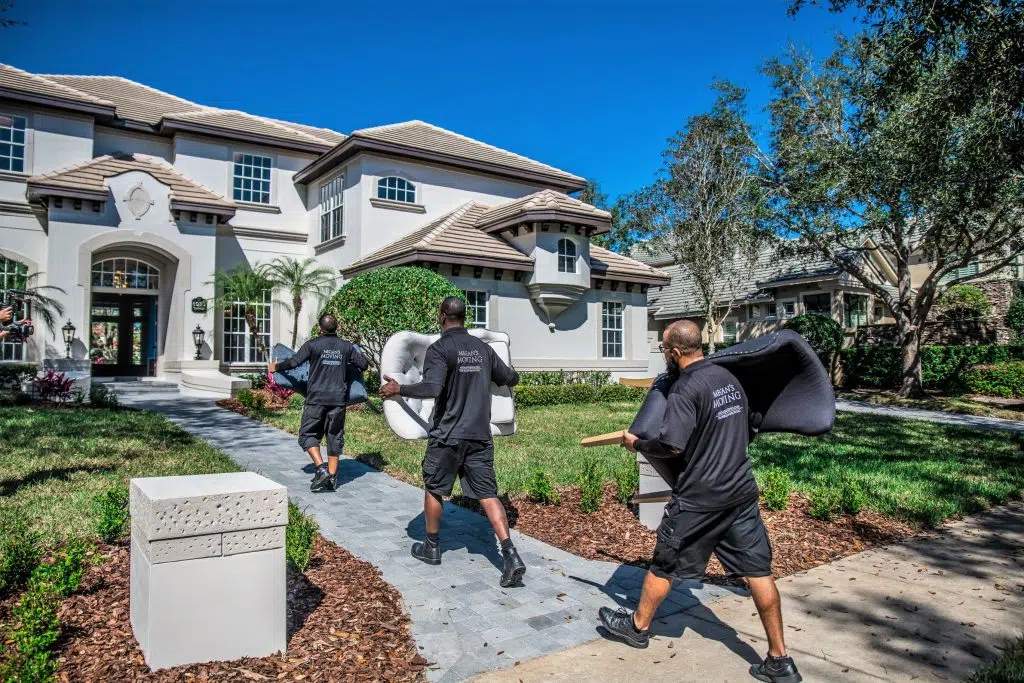 You have enough to focus on in bringing your creations to life as homebuilders. Megan's Moving is the white glove logistics solution you've been looking for to make your job easier. We've been providing these services to some of the nation's largest builders for the past 5 years and have a proven track record. Some of our clients include Pulte Homes, Del Webb, and John Wieland Homes. 
We understand the importance of customer satisfaction. That's why we're confident Megan's Moving is the only logistics service you will need for your business. Ready to see what makes us different? Schedule a consultation with one of our experts today!