Need to temporarily store your belongings? Whether you're transitioning between homes, downsizing, or renovating a home, a storage unit is a great solution. We've gathered our best tips for packing items into a storage unit.
Decide What Kind of Storage Unit You Need
Determine the right size for the items you plan on storing. Also, consider what kind of storage unit you will need. If you are storing items that are sensitive to temperature or humidity, you may want to use a climate-controlled storage unit.
Gather All the Right Supplies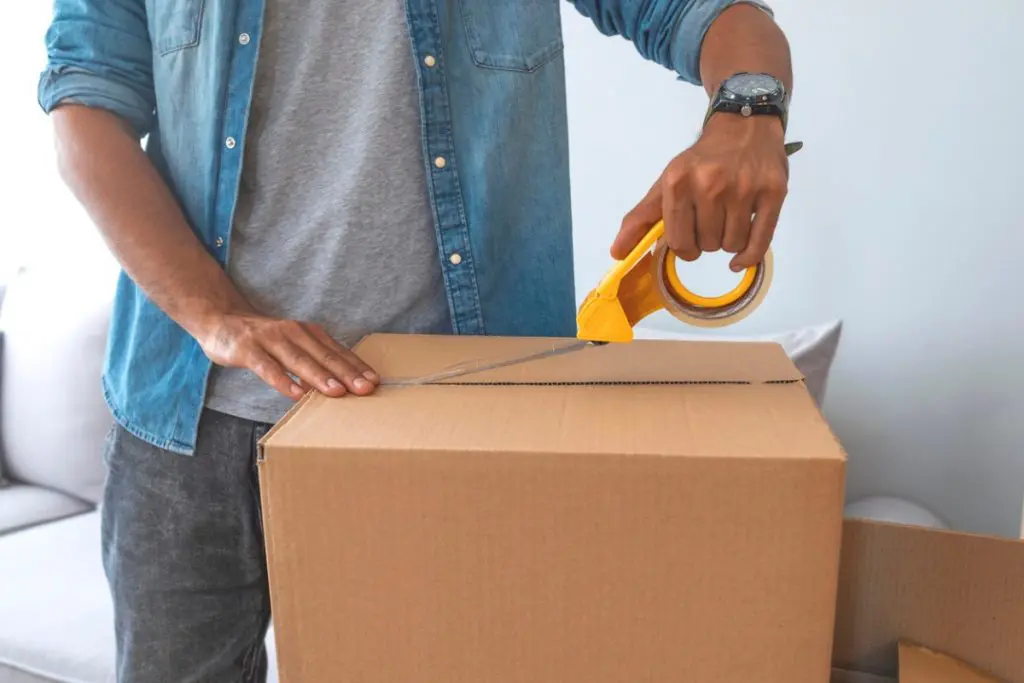 Before packing items into a storage unit, set yourself up for success by making sure you have all the right packing supplies. This includes bubble wrap, packing tape, and sturdy boxes. If you plan to store furniture, gather moving blankets or fabric dust covers. Avoid using plastic wrap because it can generate moisture which could lead to mold or stains on the fabric.
Take Inventory of Your Items
Create a spreadsheet to keep track of everything you put in storage. Write down every item and where it's located. This will make things so much easier to find in the future. Consider writing a list of your expensive items and their monetary value in case anything gets stolen from your unit.
Clean Belongings and Storage Unit Before Storing Items
Before packing up your storage unit, it's a good idea to make sure the unit is clean and free of damage. You'll also want to prepare your items for storage. Clean your belongings before placing them in storage as well. You don't want to store anything that's dusty or dirty.
Label Boxes
Labeling your boxes is another way to ensure things are easy to locate in your storage unit. Use a marker to write the contents of each box. Also, be sure to label the boxes that are fragile.
Pack In Categories
Keep things organized by packing things in categories. For example, categories can include home decor, kitchenware, or books. If you have multiple boxes of the same category, keep them in the same area. If you plan to store artwork, check out this post to safely pack your art pieces.
Disassemble Furniture Pieces
To maximize space in your storage unit, take apart furniture that can easily be disassembled. This can include bookshelves and bed frames. You can also create more space by using furniture to store things. For instance, you can store smaller boxes in dresser drawers that can't be broken down.
Start from the Walls and Work Your Way In
The most efficient way to pack your storage unit is to start from the walls and work your way in. Think about how often you will need the items while they're in the storage unit. If you need frequent access, it's helpful to leave space to create a path or two within your storage unit.  If there are particular items you will need frequent access to, be sure to put them in a spot you can easily get to. It would be easiest to put these items in the front of your storage unit.
Stack Items By Weight
When placing items in storage, it's best to stack items by weight. Keep the heavier, more durable items on the bottom. The lighter items should go towards the top to avoid putting significant weight on them and damaging them.
Book Storage with Our Sister Company UNITS
We hope these tips for packing items in storage easily and efficiently were helpful. If you're looking for a quality storage company for your temporary storage needs, we recommend UNITS Orlando Moving and Portable Storage. We are happy to partner with them to better serve our current and future clientele. Contact UNITS to fulfill your storage and moving needs today.