In the world of interior design, meeting deadlines and exceeding client expectations should always be a top priority. As designers strive to bring their visions to life, seamless and timely deliveries become a key factor for project success. Having your inventory moved to the project site can shape the entire project timeline. As a result, this process will have a profound impact on client satisfaction. That's why we'll be taking a closer look at the role of a moving service in interior design projects.
Meeting Deadlines and Client Expectations
The partnership between an interior design firm and a moving company goes beyond transporting items. Meeting project deadlines requires careful planning and execution and can affect the reputation of a firm. This is where the expertise of a reliable moving service comes into play.
The moving service will help with the careful packing of delicate furniture and assist you in strategic planning. The right moving service becomes an extension of the design team. The efficiency and reliability of these services not only ensure that items arrive on time but also help meet your client's expectations. Designers have many tasks to navigate, so timely deliveries allow them to focus on the project as a whole without worry.
Coordination and Communication
Effective communication plays a crucial role in the partnership between a design firm and a moving service. The moving service should ideally maintain a transparent line of communication. This includes offering updates and addressing any concerns quickly. This allows for safety, trust, and proactive problem-solving.
Coordination is also key, as the many moving parts of an interior design project demand a joint effort. This includes everything from scheduling deliveries to orchestrating the installation process. A well-coordinated approach ensures that every element comes together as planned.
Assembly and Installation
The importance of careful installation cannot be stressed enough. From unwrapping and positioning furniture to hanging artwork, the moving service becomes a part of the design process. There should be a clear understanding of pieces that require special handling. There should also be safeguards put in place to avoid any accidental damage. Attention to detail ensures that the designer's vision stays authentic, and improves the client experience.
How to Select a Moving Service
Wondering how to select the right moving service for your design firm? This can be a pivotal decision because it influences the execution of your creative endeavors. While considering your options, you should consider several key factors.
First, reliability stands as a cornerstone. A moving service with a proven track record of punctuality and professionalism is essential. Compatibility is also a nonnegotiable. A moving service that understands the unique requirements of the design industry will likely be your best bet. You can also choose if a standard moving or white glove service provider suits your needs better. Ultimately, there should be a sense of collaboration so both parties align on project requirements.
The White Glove Difference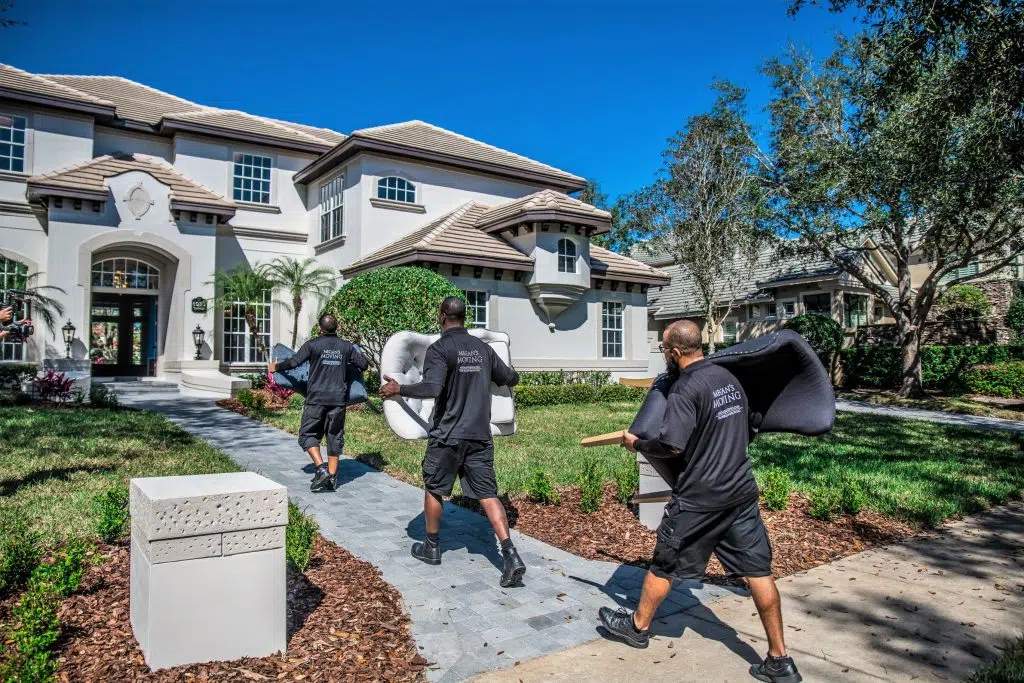 We hope this post helps shed some light on the role of a moving service in interior design. Beyond the transportation of items, a white glove service like Megan's Moving ensures meticulous handling of your items. We make sure each piece is not only delivered intact but is perfectly integrated into the designed space. The term "white glove" signifies a level of precision and care that goes beyond standard moving services.
We know that exceeding your client's expectations is vital to your design firm. That's why our experts have developed a proprietary receiving, loading, and inventory control system for our commercial clients. We're confident Megan's Moving is the only moving service you will need for your projects. Ready to see what makes us different? Schedule a consultation with one of our experts today!