Moving to Orlando? You may be wondering what fall is like in the City Beautiful. If you're from a colder state, you may recognize that the temperature doesn't drop as quickly. The good news is, there are plenty of local, family-friendly activities to help you savor the season. From pumpkin patches to corn mazes and theme park events, we've gathered a list of local fall festivities you'll want to know about. All activities listed are either located in Orlando or a surrounding neighborhood less than an hour away. Get ready to start creating new precious memories with your family in your new city.
Fall at Southern Hills Farms
The fall festival at Southern Hills Farms is a local favorite. With unique activities like sunflower and zinnia picking, s'mores kits, and photo ops, it's not hard to see why. This year the festival runs from September 24 – November 13 and is open from 11am-7pm. Pro tip: Don't leave without trying their delicious apple cider donuts!
49th Annual Winter Park Autumn Art Festival
Stroll down the cobblestone streets of Winter Park while admiring the beautiful work of Florida's finest artists. Artwork is available for purchase, and there will be live entertainment and delicious eats to enjoy throughout the day. You can take advantage of this free event on October 8 and 9.
Lake Nona's Town Harvest Festival
Keep the whole family entertained at the annual Lake Nona Town Harvest. Complete with live music, fall treats, seasonal drinks, and fun photo ops, this one's worth checking out. The festival takes place on Saturday, October 15 from 5-10pm + and Sunday, Oct 16, 12-5pm. Don't miss your chance to pick out a pumpkin at the Town Center pumpkin patch. It's only open during the event weekend!
Fall On the Farm at Grande Lakes Orlando
From an elevated farmer's market with locally produced items to family games, there's something for everyone. Let your inner artist out with arts and crafts, challenge yourself with a maze, or a family member with a round of cornhole. Fall at the farm is located at the Whisper Creek Farm at the Grande Lakes Orlando resort.
20th Annual Long & Scott Farms Corn Maze
If you don't mind driving a bit, you can visit Long & Scott Farms located in Mount Dora. In less than an hour, you'll arrive at their 6.5-acre corn maze for you and your family to enjoy. This year the maze is pirate themed. You can check out the maze from October 1- December 11 on Saturdays from 10-5pm and Sundays from 12-5pm.
16th Annual Oktoberfest with Falling Leaves
Leaves don't fall quite the same way in Florida, but Falltoberfest in Celebration offers a great alternative. Visit their quaint downtown neighborhood to jam out to some live music and play in the falling leaves each night at 7, 8, and 9 PM. This free event takes place on October 21 and 22 from 5pm-1pm.
Brick or Treat Presents Monster Party at LEGOLAND Florida Resort
If you enjoy theme parks, LEGOLAND's Halloween party is an event one you won't want to overlook. One of the best options for children, this event is sure to be full of all their favorite LEGO characters and tons of candy. This event is included with park admission and takes place Saturdays & Sundays, Sept. 24 – Oct. 30, 2022.
Seaworld Spooktacular
Another great option for the kids, this trick-or-treating event is also free with park admission. Be sure to grab your costumes and spend time with your favorite fishy friends. This year the event happens Saturdays, Sundays & Halloween, Sept. 17 – Oct. 31.
Megan's Moving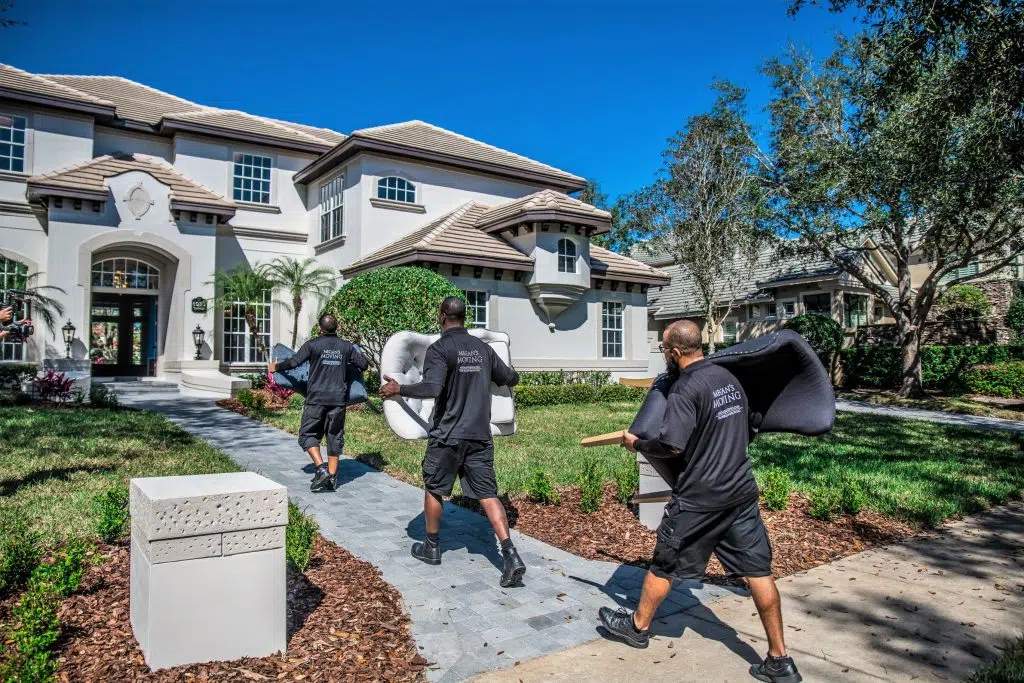 Local family activities are the perfect way to get acquainted after a move, so we encourage you to make the most of these seasonal celebrations. While you're busy enjoying your new hometown, let Megan's Moving help get you settled into your new home. Our white glove service offerings include unpacking your boxes, setting up your furniture, and even hanging your artwork and tv.