Though it's important to prepare as much as possible for your moving day, there are sure to be some curveballs along the way. One thing that's important to consider is the possibility of threatening weather. Of course, it's not ideal if it ends up raining when you know you'll have to spend a fair amount of time loading and unloading a truck with all your belongings.
Luckily, there are some simple tools to make moving in unexpected weather a lot easier and protect both your home and precious items. Simply put, bad weather doesn't have to equal a bad move. Here are some of our best tips to weatherproof your move and help get through the day with ease.
Prepare Your Home
When moving day arrives, there are a lot of things you can do to protect your home from heavy foot traffic. This is important to avoid the bumps and scrapes that could happen in the process. This is also important for protecting against the effects of bad weather. It's a good idea to put down runners to protect flooring, which will also avoid tracking mud as the movers go in and out. Rugs, towels, or moving pads work great around the doors to keep things clean and dry.
Add Extra Protection
One of the biggest concerns for a rainy moving day is damaged belongings. Cover furniture with moving blankets and plastic wrap to keep them from getting wet. This is good practice for protecting your furniture during a move, but you might want a few extra layers of plastic wrap. This ensures the water can't soak through and everything is covered.
If you purchase sturdy cardboard boxes, they will hold up well in the rain as long as you tape them well and don't let them soak through. The quick trip from the house to the truck won't damage their integrity of them so long as they are high-quality boxes.
Create an Assembly Line
Another option for keeping your house clean from muddy or wet feet is to set up an assembly line-style moving process. Instead of having movers come in and out, create one line of people from the house to the truck. Then have everyone pass the boxes between them. Not only does this save your flooring, but it also makes things go faster.
Check for Leaks
Before you put anything in the truck, make sure there are no leaks anywhere. No one wants to load it up only to have the rain soak through everything on the way to the new house. If there are any leaks, repair them or at the very least temporarily block them before you start your move.
Have a Plan B
It's best to prepare ahead of time for the possibility of severe weather that is just too dangerous to move in. Put together a contingency plan if possible. While it is inconvenient to have to change your moving day, it's better to be safe than sorry. When a thunderstorm ends up canceling your plans, you won't want to rush to figure out how to shift your timeline.
Having a backup plan is especially important during months when severe weather is more common. Don't plan your move on the last possible day — build in a few days or a week around it, including your days off, to give yourself some extra time.
Hire a White Glove Moving Company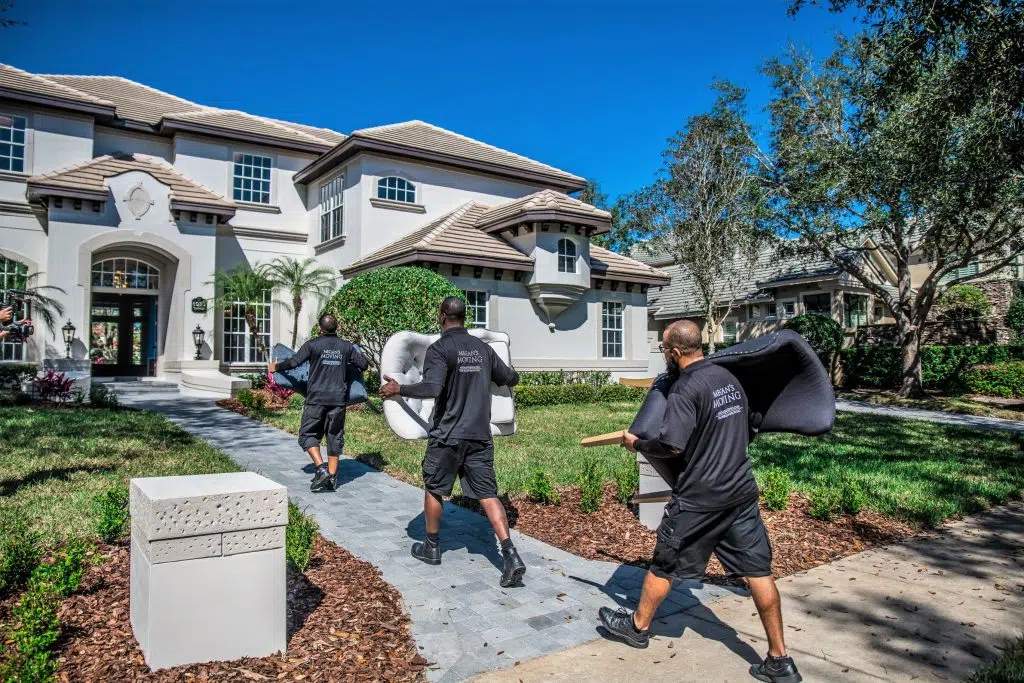 If you have doubts about how to weatherproof your move, it's best to call in professionals. Megan's Moving is a white glove moving company that will help you from packing up your belongings to setting up your new home. Ready for a better moving experience? Request a free quote from one of our moving experts today!