There are many things to consider when planning to move, and your finances are no exception. Maybe you already have a clear budget in mind, or you're not sure where to invest and where to save. The decisions you make leading up to your move can have a huge impact on how much you end up spending overall. Feeling overwhelmed? We have some tips to point you in the right direction and avoid getting stuck with hidden costs. Keep reading to see how you can save on your move.
Plan Well
This tip might seem pretty intuitive, but it's essential to plan and plan well. When you're smart with your planning and make an effort to do it far in advance, you're more likely to avoid any unanticipated costs. When you end up rushing the process, you could end up making packing mistakes or experiencing travel delays. You'll want to be sure you're not receiving any extra travel fees or left with any damage. To avoid this, know exactly what you'll need to do before, during, and after your move.
Think About Timing
If you can, choose a time to move that's less in demand. Moving during the week or during off-season will typically cost you less. That's because moving services aren't as busy. Most people tend to plan their moves between May and August, so the summer becomes the peak moving time.
Host a Sale
If you have items you can part with before your move, do it. You'll be able to make some extra cash before your move, and you'll avoid packing up anything you no longer need. Host a garage sale before you begin to pack, and invite the neighbors to take a look at your inventory. It's best to be organized and have a clear pricing system for a successful sale.
Cancel Utilities and Cable
One thing to consider is canceling your utilities and/or cable instead of trying to transfer any existing accounts. This avoids any overlap or paying for two places at once, and you won't have to worry about getting the timing just right. Another benefit is that you will often receive discounts or specials on the new account you're opening.
Change Your Address Early
As soon as you have your new address, you can update your mailing address with your move-in date. Not only will this ensure you're not missing any important mail once you move but you will start receiving special deals in the mail just for moving. These can help cut down on expenses for anything you might need in your new home.
Plan Your Meals
It can be tempting to skip over meal planning and just eat out, but meal prep is a great way to save on your move. Stick to healthy meals that will give you energy for the moving process. Keep a portable cooler on hand, or consider additional meal options you can make from nonperishable items.
Choose Packing Supplies Wisely
Not all packing supplies are created equal. The quality of your packing supplies will especially matter for some items more than others, like boxes. There are some items that you can be resourceful with and ask for leftovers from family and friends. However, make sure you're choosing durable items that won't result in any of your belongings being broken along the way.
Hire High-Quality Movers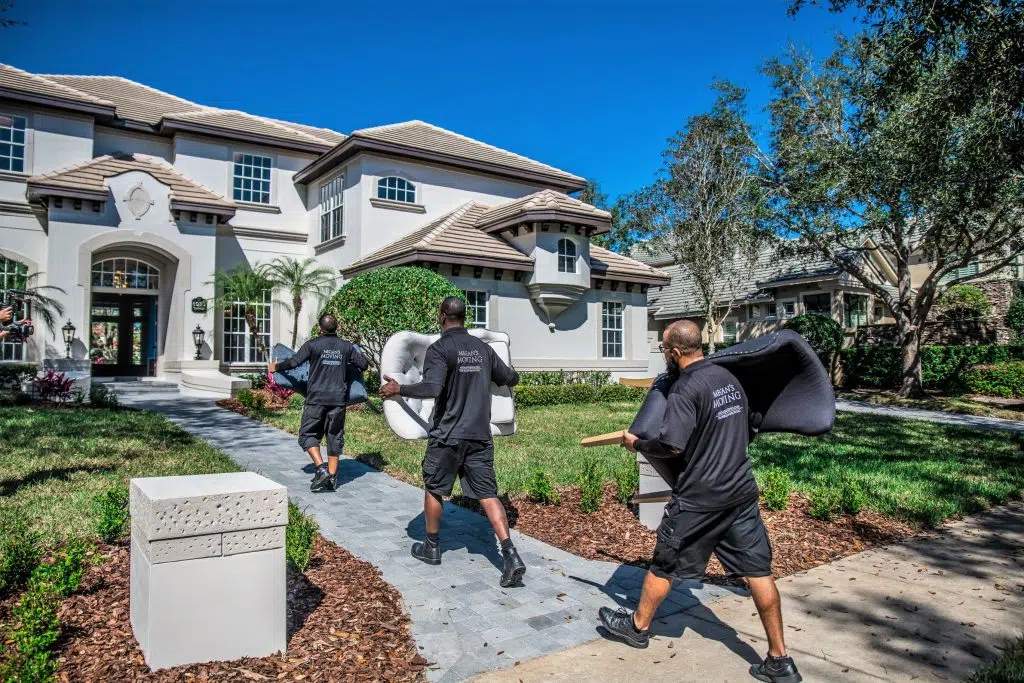 When choosing a moving company, it's important to be discerning. Going with the most budget-friendly option will not always help you to save on your move in the end. You'll want an accurate estimate and reassurance that all your precious items are being properly taken care of. A high-quality moving company will end up saving you money in the long run.
With Megan's Moving, you're in good hands. Our white glove moving services ensure that all your items are well taken care of. This includes extra protection through truck padding, floor runners, and expertly wrapped furniture. Ready for help with your move? Request a quote for your full-service move today!