Whether you're relocating for a new job or moving to your dream city, a cross-country move can be an exciting time. However, there is a lot to think about and it can be overwhelming. There are more factors to consider compared to moving within the same city or state. To make the process easier, we've gathered some tips to help navigate your cross-country move.
Start Early
The earlier you can start planning for your cross-country move the better. We recommend starting to plan at least six months ahead of time. Before beginning to pack, it may help to clean up your home first so you know where everything is.
Declutter
Preparing for a cross-country move is also a great time to declutter. Moving to a new state is an opportunity to start fresh, so get rid of things that no longer serve you. Here are some tips that will help you declutter.
Create a Checklist
Creating a checklist can be beneficial in any type of move, but is especially useful for a cross-country move. It can help you feel more organized from the start and get rid of overwhelm. Write down everything you need to do for your move. Then plan out the dates you'll accomplish each task. 
Budget for Your Move
After you create your checklist, start researching how much everything will cost. The season of your move can also affect your costs. Cross-country moves are usually significantly more expensive than a typical move. According to moving.com, the average cost for a long-distance move is $4,890. Create a moving fund. We suggest adding 10% for any unexpected moving fees that may come up. 
Additional costs you'll have to consider include the cost of traveling to that city. If you're taking a plane, take into account the cost of tickets. Will you have to transport your car? Will you need to pay for temporary storage in your new city?
If you're driving, consider the cost of gas and any hotel or dining costs you'll incur along the way. It also helps to plan out your routes and make hotel reservations in advance. On top of travel costs, you'll also have to account for the cost of transporting your items. Decide if you plan to hire movers or ship your items separately and budget accordingly.
It's likely that you will also need to take time off of work for your move. Take into account how many days you will have to take off and how much income that equates to. That can help determine if it makes more sense to pay more money for a shorter move if that means you can return to work sooner.
Options for Transporting Your Items
Ship Your Stuff
This option is only ideal if you have a small amount of stuff. There are quite a few ways you can ship your items. You can ship your items via train with Amtrak Shipping or through a Greyhound bus. However, we don't recommend those options, especially if you're shipping fragile items. Of course, there are also the major players for shipping like USPS, DHL, FedEx, and UPS. The big carriers tend to offer higher insurance coverage.
Rent a Moving Truck or Freight Trailer
Renting a moving truck is another option for moving your items across the country. The estimated cost of this is 1,200-$2,000. However, we only recommend choosing this option if you are comfortable driving a big moving truck. If you choose a moving truck, you'll still have to consider transporting your car. You can also use a freight trailer which costs anywhere between $2,500-$3,000.
Hire Cross-Country Movers
Hiring cross-country movers will probably be your most expensive option with an estimated cost range of $4,000-9,000. If you decide to hire cross-country movers, make sure to document the condition of your items beforehand. You can do this by taking pictures of your items.
Rent a Moving Container
You may also consider renting a moving container. It is cheaper than hiring a cross-country movers with an estimated cost of $2,000-$4,000. Depending on the company, they may drop the moving container at your home to load up. After you load up the moving containers, they will pick it up for you and transport it across the country.
Hire Our Preferred Long Distance Moving Company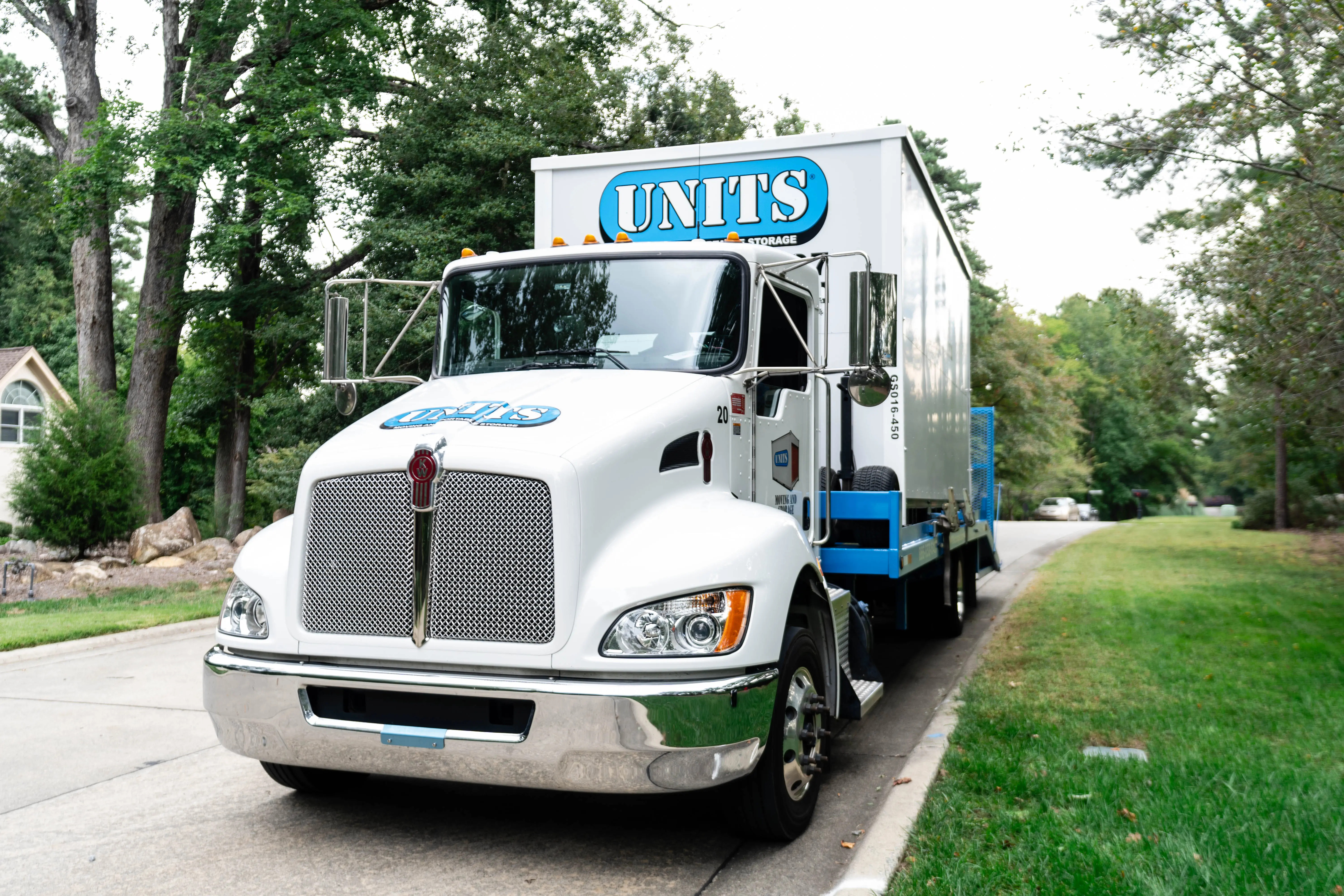 We hope these tips help you plan out your cross-country move. If you're looking for help with your cross-country move, we recommend our sister company, UNITS Orlando Moving & Portable Storage. With our new partner, we can now offer you a complete, end-to-end moving solution. UNITS containers are clean, safe, secure, and weather-resistant. UNITS has nationwide storage facilities and can handle long distance, cross-country moves. Request a quote for your cross-country move today.