Renting your first home should be an exciting life event. This might be your first time moving, or perhaps just your first time moving into a rented home. Either way, there can be a lot to consider before jumping into a brand new lease. As you arrive at your home on the first day, you'll want to feel comfortable and ready to start the next chapter without any worries. Here's what you should do to feel confident you're making the best decision.
Learn About the Neighborhood
When you're deciding if a home is the right fit, don't focus solely on the house itself. A house could seem great, but is it in a community you're excited about? Also consider if schools are something you need to keep in mind for your family. It's important to think about areas that'll be nearby and if you're close enough to things that interest you.
Consider Your Budget and Rent Inclusions
Of course, it's essential to be mindful of your finances. You'll want to make sure you can comfortably cover your monthly expenses. Also consider what may or may not be included in your rent, like utilities or appliances. It's important to compare your options and see where you might have the potential to save. For example, some landlords will decrease your overall rent if you sign a longer-term lease.
Get Familiar With the Lease
Speaking of leases, you'll need to go beyond rent when making your decision. Of course, you'll want to think about the length you're committing to, as well as what happens if you need to end your lease. Also ask about any deposit you might be paying upfront and what's being done with it. Know the rules, like pet policies, how to handle trash and recycling, and general upkeep. If anything about your lease seems off to you, be sure to check out what rights you have as a tenant in Florida.
Communicate With the Landlord
Having a good relationship with your landlord will make your living experience a pleasant one. Clear communication is a must-have to make sure your needs as a renter are being handled well. This will come into play when it's time to take care of any maintenance responsibilities. Know how any repairs should be handled and billed. In addition, you'll want to confirm whether or not any customizations you want to add are allowed.
Do a Complete Inspection
It's crucial that you do a walkthrough of the home beforehand, taking note of any damage or imperfections. That's because these are things you don't want to be responsible for when it comes time to move out. Include anything you see relating to appliances, water pressure, or paint that might need a touch-up. It's important to be as thorough as possible to increase your chances of getting your full deposit back.
Purchase Renters Insurance
It's always a good idea to have added protection for your belongings. Think about getting a renters insurance policy in place upon moving in. This will be helpful if any damage occurs to your rental home or personal belongings, like theft, flooding, or other disasters. If you already have renters insurance, you also have the option of transferring your existing policy to your updated address.
Hire Reliable Movers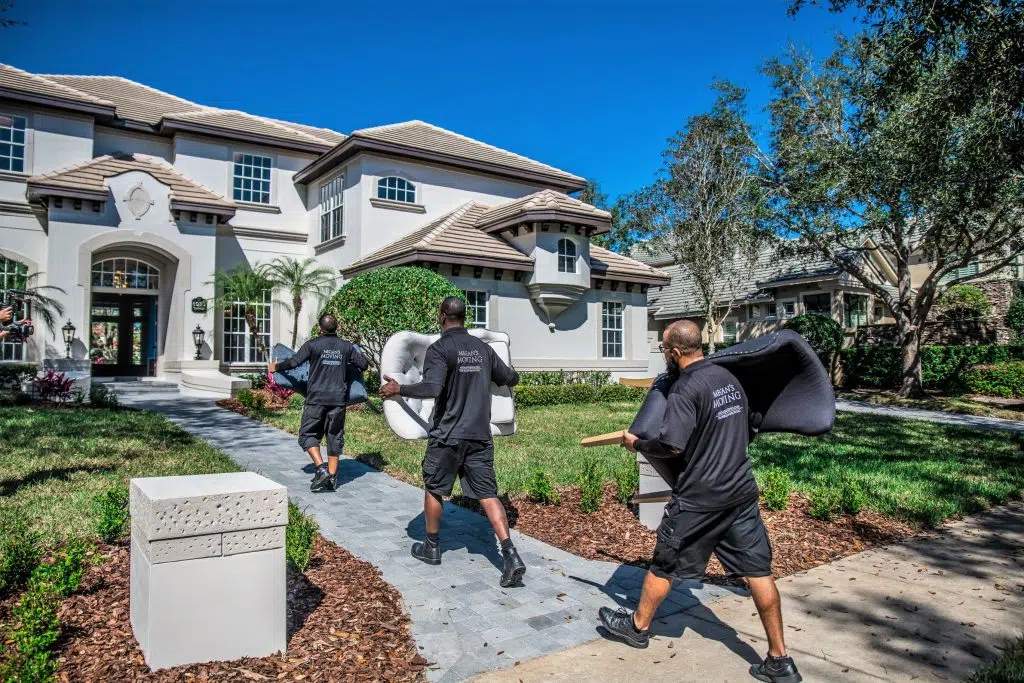 When you're renting your first home, you'll want all your precious belongings to make it to the new house safely. To take the stress out of moving day, consider hiring Megan's Moving. Our full-service moving company helps you have a successful moving experience from start to finish. Schedule a consultation with one of our moving experts today!