When it comes to packing your home for a move, you might be wondering where to even start. It can be an overwhelming process, but it's helpful to have a plan for where to begin packing. The best thing you can do for yourself is to create a plan and start early. There are some general guidelines you can follow to make the process easier. Here are our tips for finding the best packing order for your move.
First, Declutter
Before you start packing, go through all your belongings and get rid of anything you no longer need or want. It will be a relief to have to pack fewer items that you ultimately don't want in your new home. Decluttering will make the packing process easier and more efficient. Staying organized is key throughout the whole process. Keep everything that you're getting rid of labeled and separate from everything else.
Start Packing Storage Areas
Once it's time to start preparing your belongings for the new house, start by packing items in storage areas. This can include attics, basements, or garages. These areas often have items that are not frequently used and can take longer to pack. Think about the items you won't be needing in the immediate future, such as seasonal decorations, books, or extra linens.
Separate Rarely Used Items
Sticking with the idea of items you won't be needing, anything you use infrequently throughout your home can also be packed early. This can include anything from off-season clothing to kitchen appliances that are only used occasionally. Also consider sentimental items that are displayed but not used. Pack bathroom items that are not needed for daily use, like extra towels, decorative items, and cleaning supplies.
Go Room by Room
Once you've packed all your rarely-used items, it's time to get to the bulk of your packing process. Start with the least-used room in your home and work to the most frequently used one. Pack your home office, starting with non-essential items like books, files, and other office supplies. Then move through the bedrooms and bathrooms. Keep in mind that the kitchen will take a long time to pack, and you'll be using many of those items until the last day in your old home.
Pack an Essentials Bag
As your moving day gets closer, it's important to start packing the items you use on a daily basis, such as clothing and personal toiletries. Set aside any medication and be sure to take your meals and snacks into consideration for moving day. You'll want to keep these items separate and label them clearly so you can easily find them when you arrive at your new home.
Keep Important Documents Close
Finally, pack your documents and valuables. This can include passports, birth certificates, jewelry, and financial papers. Think about anything that you'll want to keep tabs on at all times. It's important to keep these items separate and have them with you during the move. Remember to stay organized and create clearly labeled folders for your documents. These are crucial to keep handy, and you won't want them to get lost in the mix of items.
Hire a White Glove Moving Company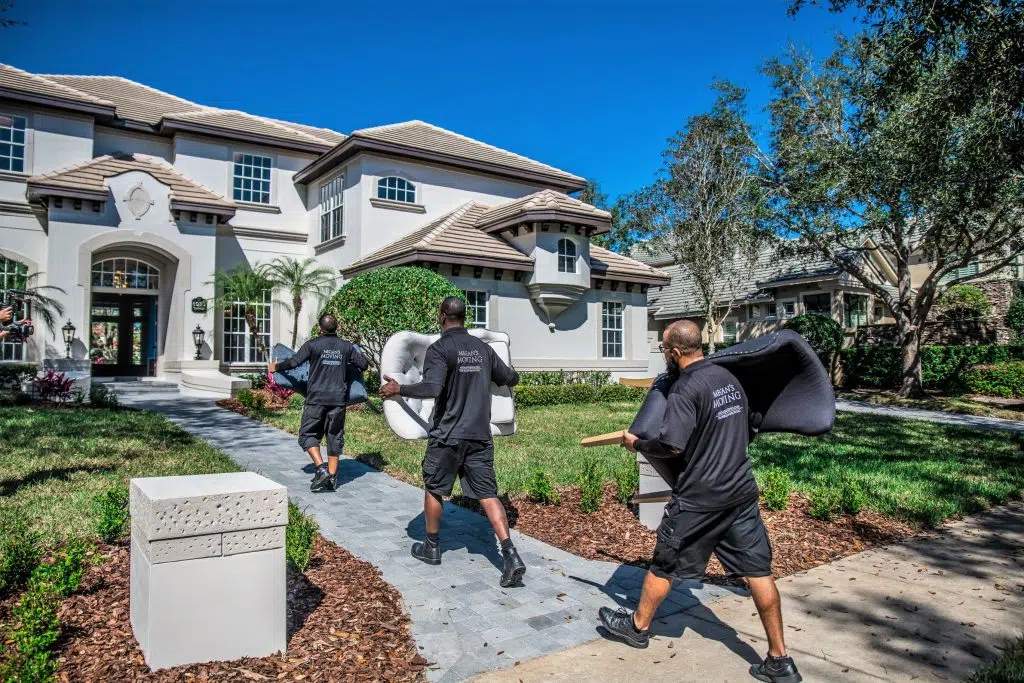 Following the best packing order for your home can make your move run more smoothly. Looking for a more efficient move? A full-service moving company does all your packing and unpacking for you, which takes the stress out of this process. As a white glove moving company, Megan's Moving is ready to help you through every step of your move. Request a free quote from one of our moving experts today!