It's undeniable that moving is often an inherently stressful task. There are many factors to consider from budget to logistics, and adjusting to a new day-to-day life. Change can be difficult, even if you're looking forward to settling into your new home. For the moving period, it's beneficial to understand how you can put yourself and your family at ease. Here are seven ways to help minimize moving stress that may arise.
Plan and Prepare
The best thing you can do to cut moving stress is to start early and be realistic with your planning. Expect that there will be a lot to get done, and avoid leaving too many tasks for the last minute. As soon as you know you're moving, start preparing. In this case, there's no such thing as starting too early. Leave yourself plenty of time to tackle each item on your checklist one by one.
Keep Essentials Separate
A great way to give yourself peace of mind is to make sure all your essential items are present and accounted for. This includes important documents, like passports or birth certificates. Also, put aside belongings you'll want access to during the move, from clothing to food items. Rack your brain for anything that's extra special to you, or that you want to keep separate from everything else you're packing.
Prioritize Self-Care Activities
Understanding which self-care activities you can turn to to help you feel grounded is crucial. There are sure to be certain moments throughout your move that feel overwhelming no matter how prepared you are. This is natural, as all your routines are being disrupted. This will vary from person to person, but you might include time for exercise, meditation, or creative hobbies that calm you. It seems simple, but these mood boosters can be game changers.
Ask for Help
When planning a move, it's more than ok to lean on your loved ones and community members that want to assist you. Not only should you accept the help that's offered, but you should allow yourself to ask for the help you need. Remind yourself you don't have to do it alone. Whether that means having someone watch the kids for a day, or letting a neighbor prepare a meal for you. It could even be as simple as telling a good friend how you feel about moving. Whatever you may need, now is the time to reach out.
Make Time for Goodbyes
Saying goodbye can be emotional. It's often one of the hardest parts of moving. Yet, making a point to say goodbye to the people in your old community can be extremely cathartic. There might be places you frequent or clubs you're a part of, and you'll feel better if you acknowledged the good times spent there. Give yourself the time and space to reflect on this old chapter as you prepare for a new one.
Focus on the New
Focusing on the future is one of the more exciting ways to push past any moving stress. This might be your first home or a big step into a brand-new city. Regardless, there are sure to be things to look forward to. You can plan ahead by researching new places and activities that interest you in your new community. Make a list, so you can begin exploring as soon as you're settled into your new home.
Hire a White Glove Moving Company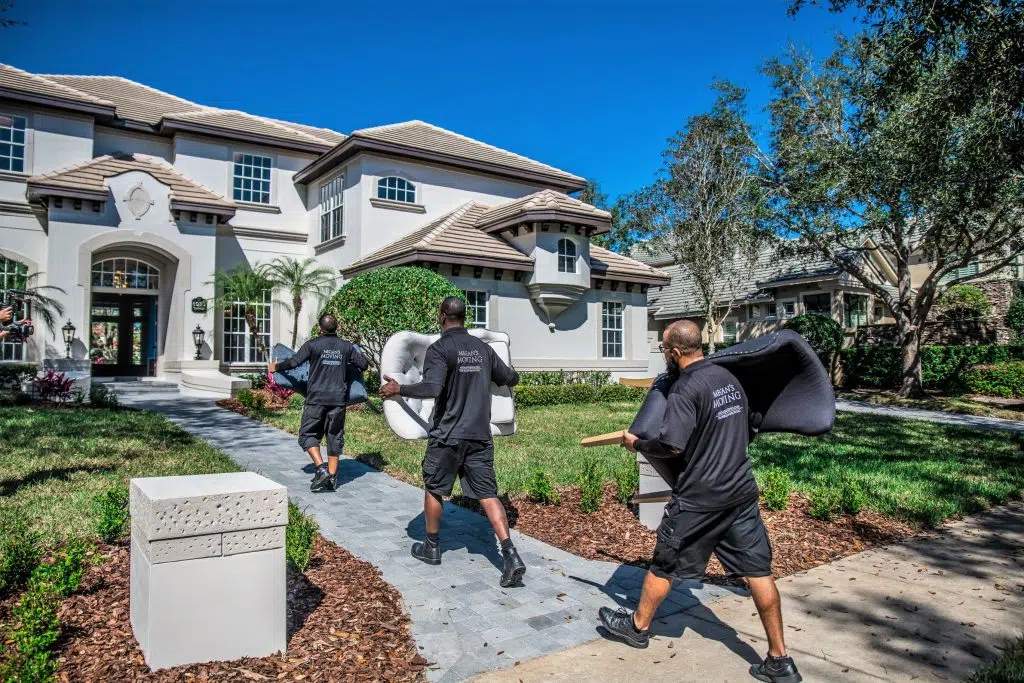 Hiring a white glove moving company is one of the most effective ways to minimize moving stress. A white glove moving company is full-service, which means everything is handled for you. At Megan's Moving, we take special care of all your valued belongings. Ready for a smooth move? Request a quote from one of our moving experts today!