Moving can be a large undertaking no matter your age, but there are unique things to consider at every stage of life. As a senior, you might have new goals for your next home, like downsizing. It's also possible that this is your first time moving in a while, and you're just hoping for a stress-free experience. Regardless of your situation, you deserve to have a smooth transition. Here are some great tips seniors should keep in mind when planning to move.
Consider Community
It's always great to have a sense of community, no matter where you go. For retired seniors, it's helpful to find neighbors and clubs that have similar lifestyles and interests as you. This is especially important if family members aren't in the immediate area. Whether or not you decide to choose a community based on age group, you should seek out any gatherings and activities that sound like a good fit.
Evaluate Upkeep
When deciding on the perfect home, don't forget to factor in the regular upkeep that will be required. For example, if you're looking at a home with a large yard, think about your ideal lifestyle and whether you would like to commit to maintaining it. Also think about the cost if you choose to hire someone else to assist you. If these are tasks that no longer appeal to you as a homeowner, it's helpful to recognize this ahead of time.
Prepare Your Old Home
Once it's time to sell your current home, you'll want to start taking action to prepare it for buyers. Survey your entire house to see if you need a fresh coat of paint or any kind of repairs, small or large. Don't wait to call in professionals if necessary. The key is to think about improvements that might benefit your home during an inspection. Being proactive will make your selling experience quicker, and you'll have a more enjoyable transition into the new place.
Declutter
If you're downsizing your space in the new home, it helps to declutter when you're packing up. Consider what you know you want to keep, what you wish to pass along to family members, and what you can toss or donate. Have a ton of precious memories? It's a great idea to digitize at least some of your photos and videos from over the years for convenience and easy access. This makes it quick and simple to share them with all your loved ones, which can help you feel even more connected.
Assess the New Home
After you've found your ideal home, take time to thoroughly asses your new living situation. You'll want to decide what needs to be done to prepare the home before you get there. Consider if you'll need any additional furniture to be delivered before your arrival. Plus, see if any repairs needs to be handled, like flooring or paint touchups. Create a timeline and think about what you'll want to show up to on move-in day. You'll be happy if most of these changes are completed before you get settled.
Hire Full-Service Movers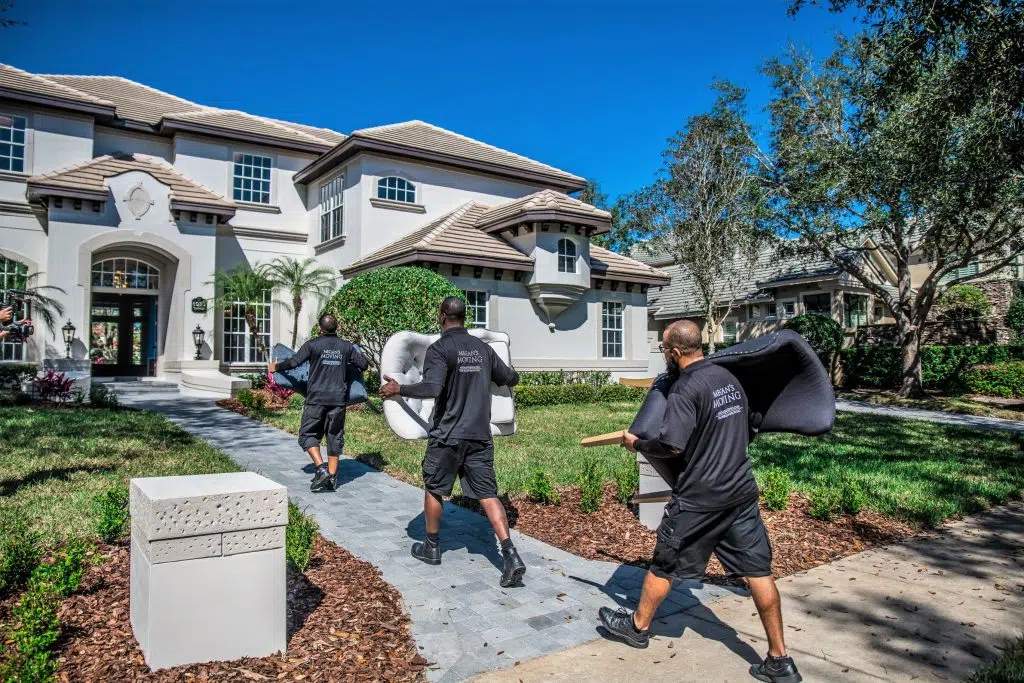 Of all the moving tips seniors might receive, this one is likely the most useful. Help from trained professionals is something anyone can benefit from during a move. Keeping both convenience and safety in mind, it's a great idea to hire full-service movers. Megan's Moving is a white glove moving company that will help you through your move, from start to finish. We are also experts at taking special care of your most valued belongings. Ready to plan your move? Request a free quote from one of our experts today!