If you're in the process of hiring movers, you might be trying to weigh your best options. You probably understand that all moving companies are not the same. Moving all your items is a task that requires careful attention, and choosing your movers will greatly impact your experience. Whether this is your first move or you've relocated in the past, you'll want to take some extra time to ensure you're choosing a company you can trust. So what exactly should you look for? There are a few key factors to consider first.
Type of Move
To start, consider the kind of move you're planning. Whether you're moving locally or to a different state, you'll want movers with relevant experience. Depending on your kind of move, your movers will have to be comfortable with different factors. Long-distance moves come with unique challenges that you'll want the movers to be familiar with. This also goes for residential versus commercial moves. If you're relocating your business, you'll want to choose a company that's skilled in this area.
Credibility
Like any other hiring process, you'll want to do your due diligence. Beyond speaking with your potential movers, do a bit of research. Look for a credible company that is properly licensed and trusted by the community. See if you can find reviews and ratings to understand what it's really like to work with these movers. You won't want to trust your precious belongings with just anyone. This is important for your peace of mind throughout your move.
Consultation & Estimates
When you're meeting with your movers and discussing estimates, there are a few things to keep in mind. Selecting a moving company that offers in-person consultations will usually be your best bet. It can lead to fairer pricing before you make any commitment. Also aware of whether the company offers binding or non-binding estimates. This will determine how the company is calculating its costs. You won't want to be caught off guard by any hidden fees, and be sure you're never signing any blank documents.
Item Restrictions
Large or hazardous items will require special consideration. There's nothing worse than having your movers arrive on moving day, only to learn they can't move something you need. If you have a piano, hot tub, or pool table, communicate this with your movers early on to determine if this falls within their services. Also be aware of any non-allowables, which are items that professional movers are prohibited from moving (such as acids, fertilizers, car batteries, propane tanks, etc.).
White Glove vs Standard Movers
What is white glove moving? White glove movers are what you'll want to look for to find trained professionals for handling all your most valued items. It's a luxury moving service that ensures both safety and efficiency. Standard movers are often not equipped to handle bulkier items safely. This is especially important to know if you're relocating any high-end or fragile goods. You won't want to compromise quality for speed. In addition to added protection, white glove companies offer full-service moving. This includes packing and unpacking for you, and helping you get set up in your new home.
Hire Megan's Moving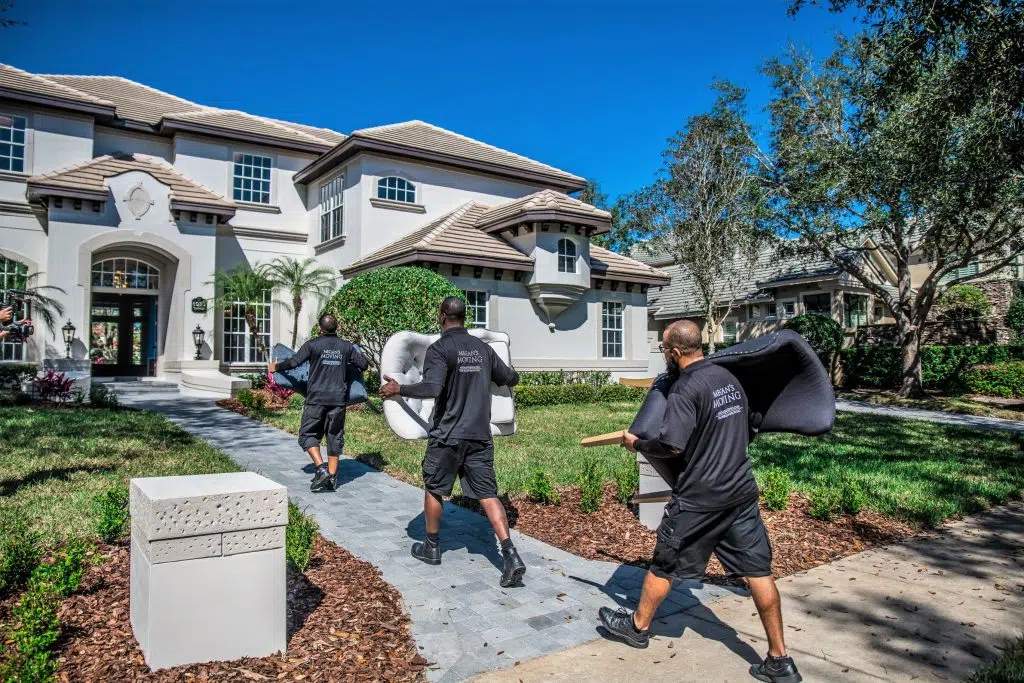 Hiring movers who value your belongings is best. Our full-service white glove moving company can take the stress out of your move. From homeowners to corporations, Megan's Moving is known for creating a pleasurable moving experience. We keep your items and home safe with padded trucks, protective floor runners, ramps, and more. We want you to have a positive experience from start to end. Schedule a consultation with one of our moving experts today!